Glittersjå is open for guests every day from 11 am to 5 pm June 17th to August 27th 2023
The world's best visitor farm! We were there in connection with our holiday and this becomes another permanent place every year. You see that those who run the farm have a fundamental and genuine pleasure in working with animals, which is shown in how the animals feel and what the farm looks like.
A fantastic facility that must be experienced if you have children – eldorado – impression for life!
What a wonderful wonderful place !! What a view! Lots to do for the kids, animals to groom and pet / cuddle on, cozy little cafe, and two wonderful owners who really do everything to make their visit a nice day. Definitely to recommend !!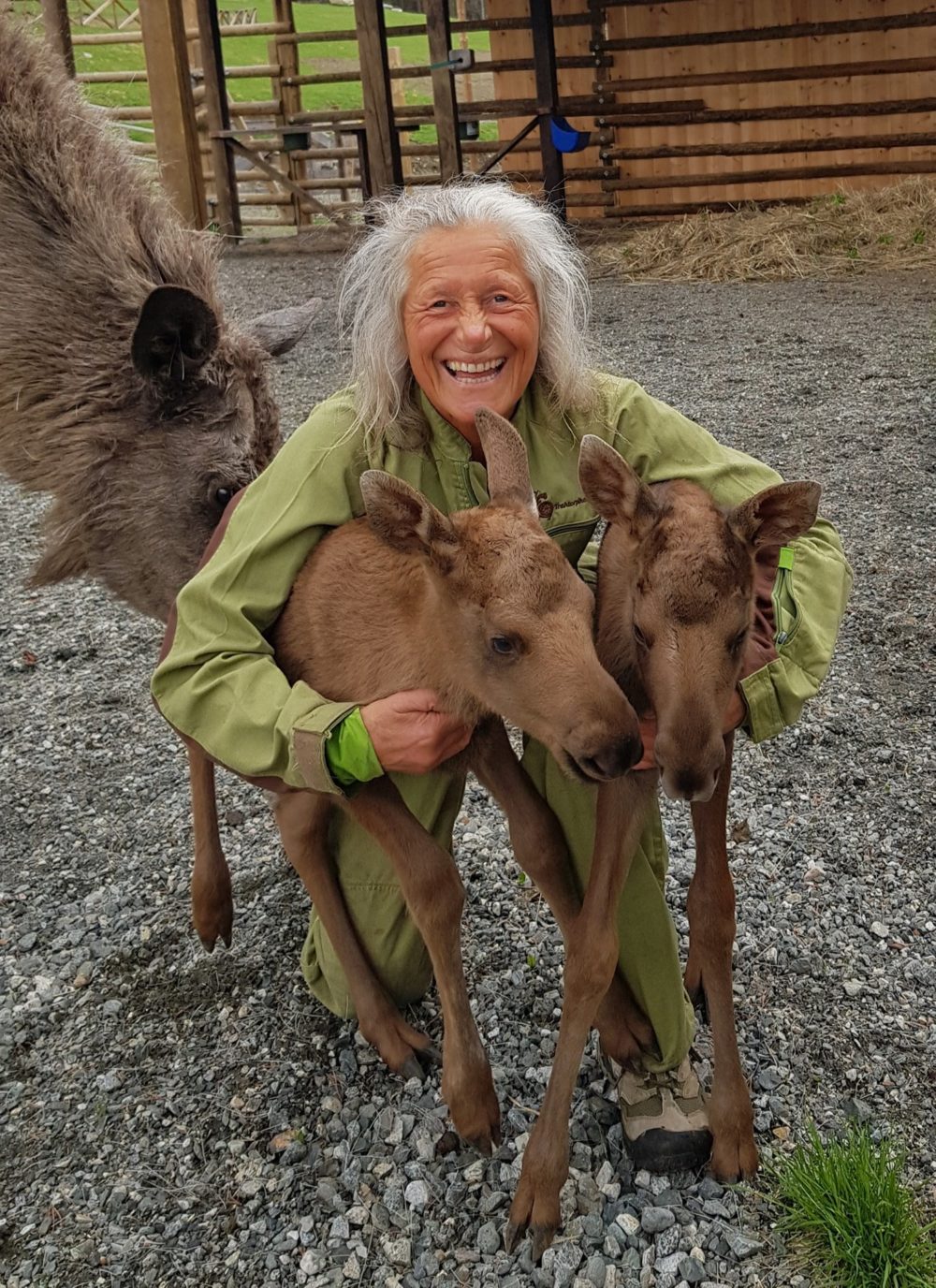 Glittersjå Mountain Farm
Welcome to our old loghouses, green roofs, stonewalls, and the farm full of animals and people. We are open every day during the summer from 11 am to 5 pm. We can offer natural outdoor activities for both young and older. We also have a cafeteria with homemade food. Guided tour and feeding of the animals daily at 2 pm.
We are especially proud of our elks/moose. They all live inside a fence on an area of 5 hectars. Here they feed on organic pastures and in the pine forest they also find lingon- and blueberrybushes.  However every day we bring for them a big load of willow branches, which is the favourite eating for the elk/moose.
NB: Dogs are not allowed inside the farm
– to avoid unwanted situations with other animals and guests
A lot to experience at Glittersjå
At Glittersjå Mountain Farm you are welcome to take part and experience different activities. Here are some of the things you might want to do when visiting us:  
Pony riding:

 

We have four cute shetland ponies on which children may try riding. 

Visit the moose: Every day at 2 pm we go to visit and feed the moose.
Visit the Bear forest:

 

Can you find all the bears carved out in the pine tree forest?

Meet all our other animals.
Mountain hikes:

 

There are a lot of great hikes in the area which we can recommend to you.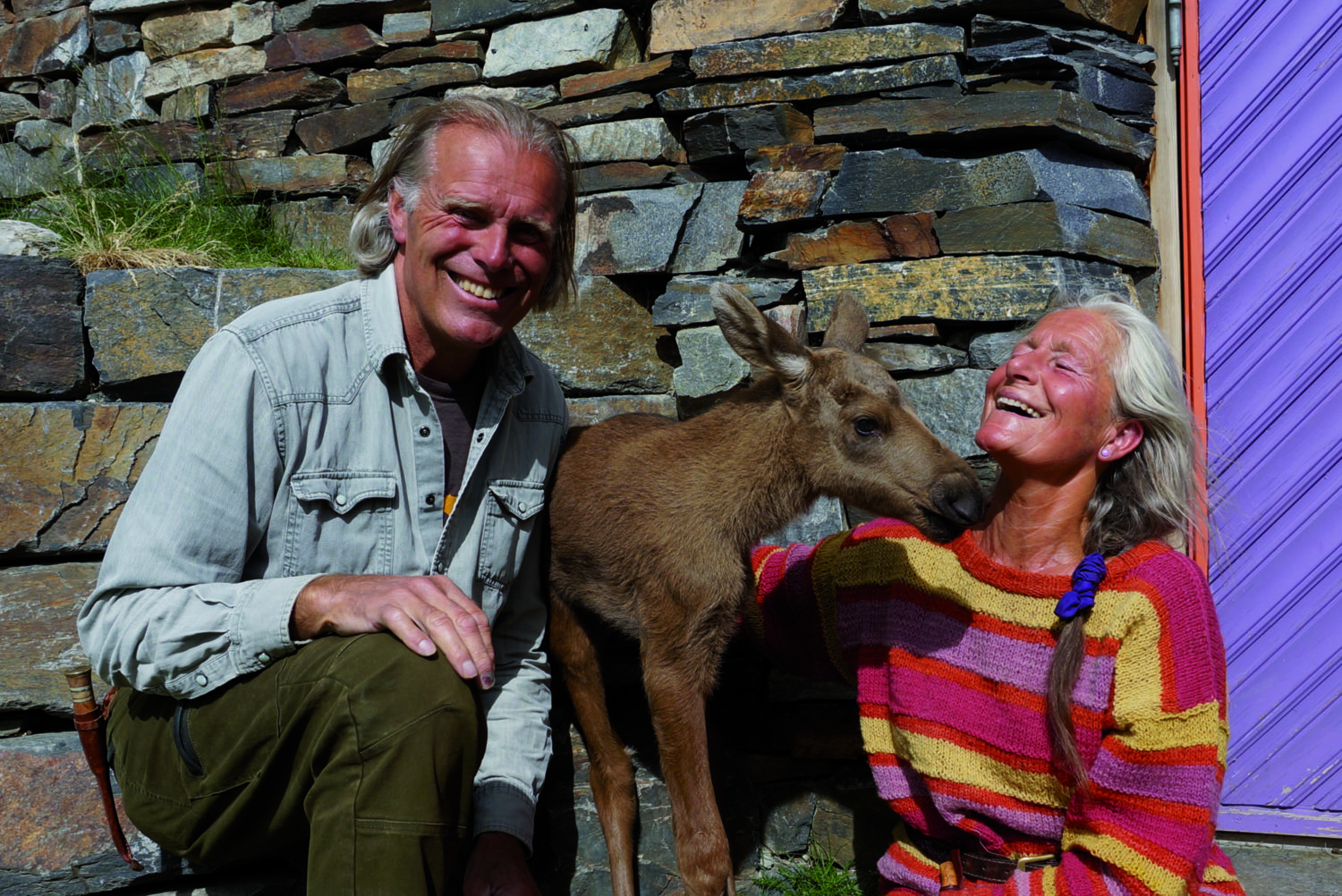 Welcome!
In 2006 Hege Thorson Nordskar and Helge Nordskar found this remote mountain farm where no people had lived for many years. They broke up from a well established family life in Lommedalen, and started the massive project to restore and build new houses to create a unique arena for visitors and for animals here. Since 2011 an increasing number of people have found their way to Glittersjå, to experience the atmosphere, all the animals living peacefully around the old loghouses and to hear the story about Hege and Helge.
Glittersjå Mountain Farm
Close to animals and nature